Claudel Kuek teams up with Best-Selling Author Jack Canfield, to release the new book, Success Breakthroughs, which brings together successful entrepreneurs to offer advice as a catalyst to success.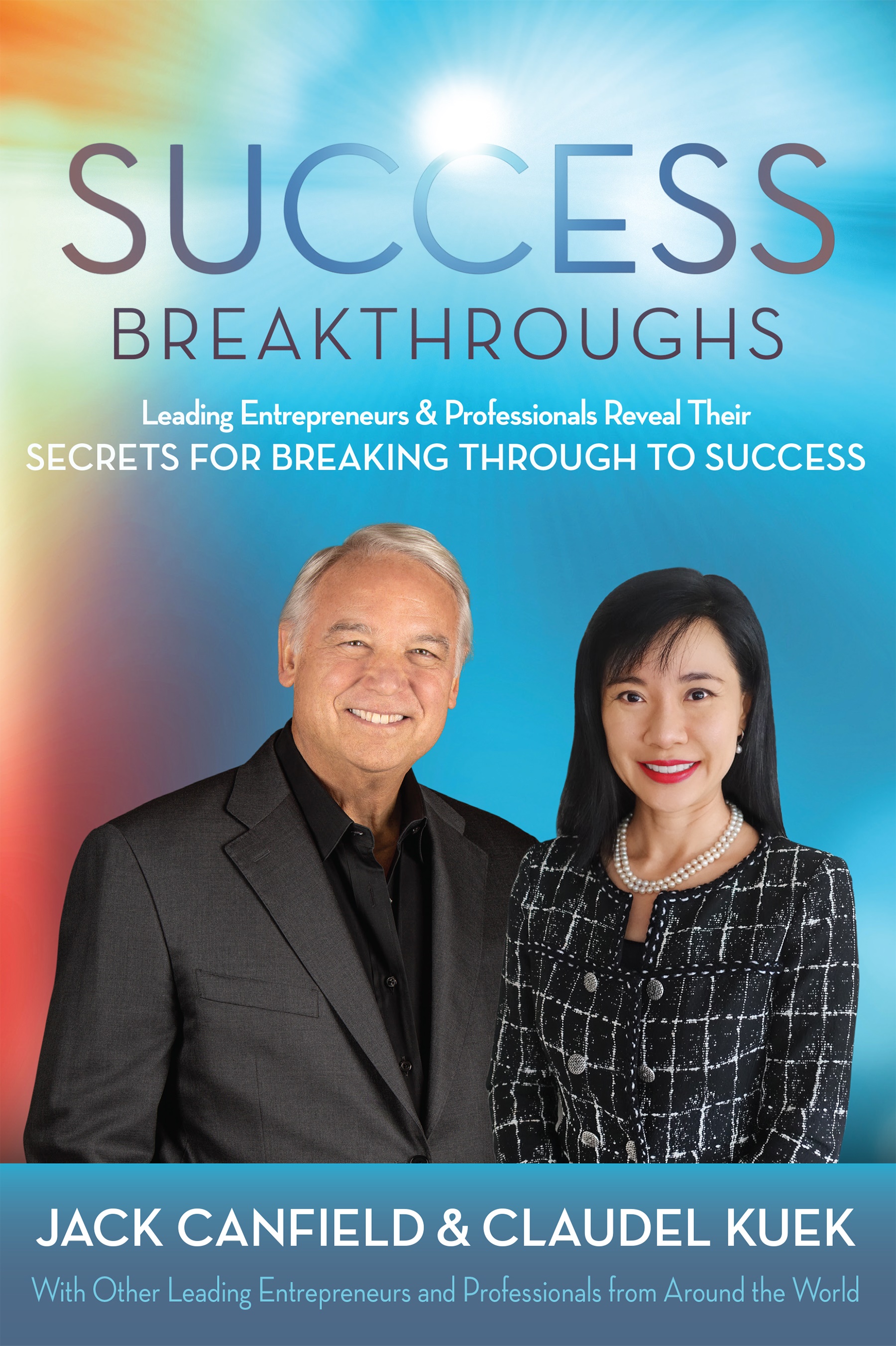 Claudel Kuek was selected to be in the book because of her commitment to professional success and willingness to share her vast knowledge. Her expertise in the fitness and wellness industry makes her an asset to the publication and will surely benefit a wide range of readers.
About Claudel Kuek:
Claudel believes that, "our greatest wealth is our health". On the strength of that conviction, she founded PowerMoves Pilates-in-the-Park with its first studio in the healing serenity and soothing ambience of the city central park in 2006. Over the next 12 years, PowerMoves went on to start up other branches across the country, each housed within a distinctive lifestyle destination surrounded by fine gourmet restaurants, art shops, specialist medical clinics, and nature. 
An accomplished ballerina formerly with the UK Royal Academy of Dance and a professionally-certified Pilates trainer, Claudel's founding philosophy was a heartfelt desire to endow and empower individuals with "a rhythm and confidence that transcends mere exercise and becomes a way of life". Not unlike ballet, the visible benefits of Pilates are manifested as a combination of energy and elegance that can be perceived even in the way a person moves. Her passion led to PowerMoves becoming a renowned fitness and wellness brand in the country. Her multi-award winning studios have gained numerous accolades such as "Most Beautiful Studios in the World" by Balanced Body Inc, "Best Pilates Classes" by SHAPE magazine, "Best of Singapore" by Tatler magazine; and scoring first place over multiple years consecutively for Most Outstanding Service Quality in the sports and recreation arenas.
At 54 today with two grown-up children, Claudel is a role model for working women and mothers everywhere. She is a Jack Canfield certified master trainer (creator of the Chicken Soup for the Soul series), and has developed a success coaching enterprise to help aspiring youths and women discover a new capacity and confidence that is founded from fitness and wellness of the mind, body and spirit.