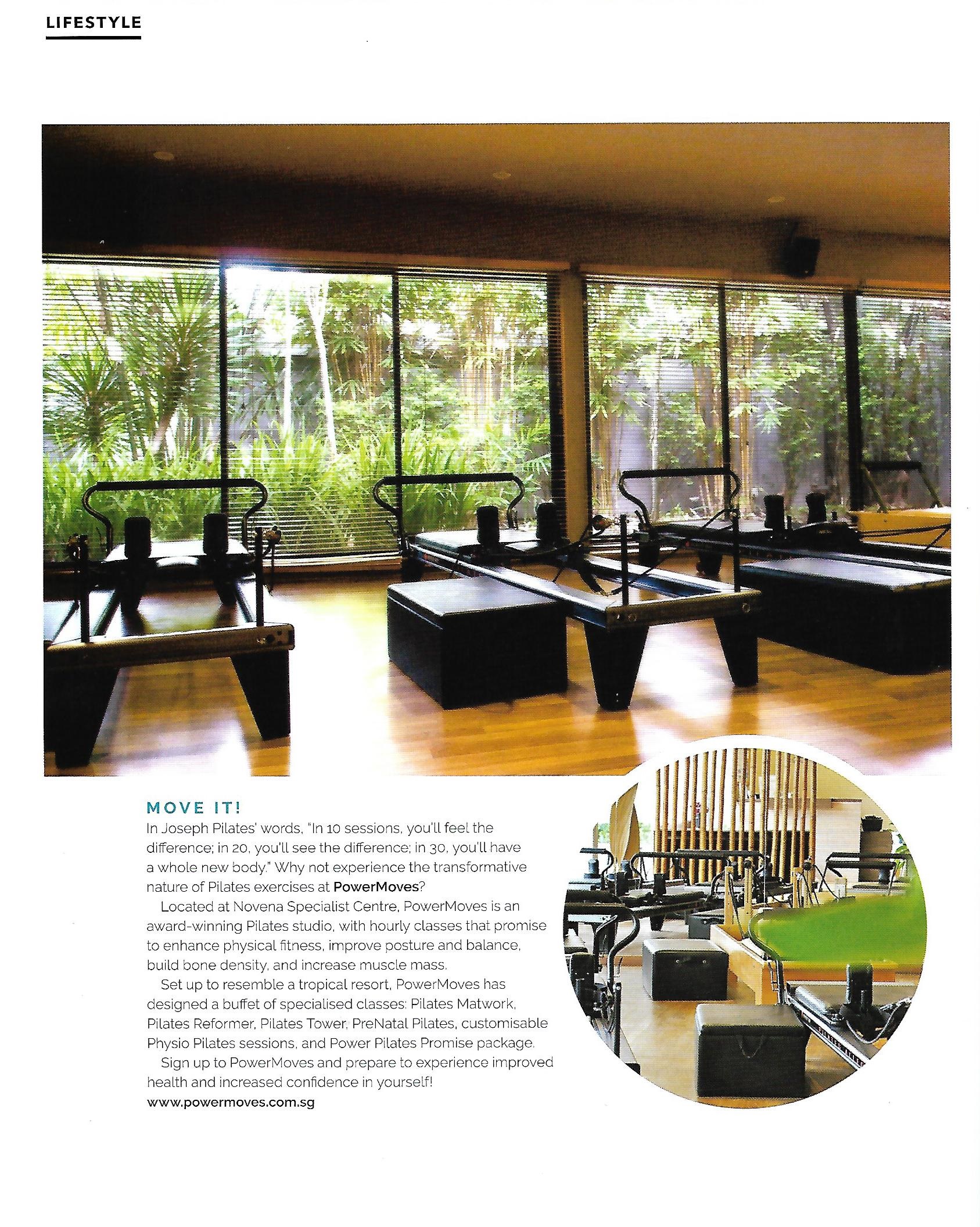 In Joseph Pilates' words, "In 10 sessions, you'll feel the difference; in 20, you'll see the difference; in 30, you'll have a whole new body." Why not experience the transformative nature of Pilates exercises at PowerMoves?
Located at Novena Specialist Centre, PowerMoves is an award-winning Pilates studio, with hourly classes that promise to enhance physical fitness, improve posture and balance, build bone density, and increase muscle mass.
Set up to resemble a tropical resort, PowerMoves has designed a buffet of specialised classes: Pilates Matwork, Pilates Reformer, Pilates Tower, PreNatal Pilates, customisable Physio Pilates sessions, and Power Pilates Promise package.
Sign up to PowerMoves and prepare to experience improved health and increased confidence in yourself!
Courtesy of This Quarterly magazine, October edition 2018.